Poles
We supply straight and tilting poles – either aluminium or steel – with different lengths and with different types of base, depending on the local requirements and soil characteristcs.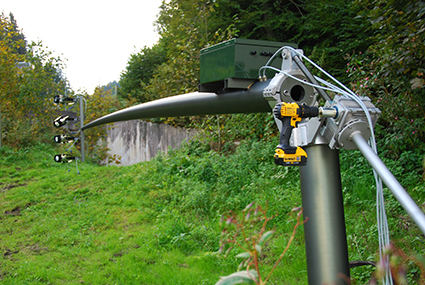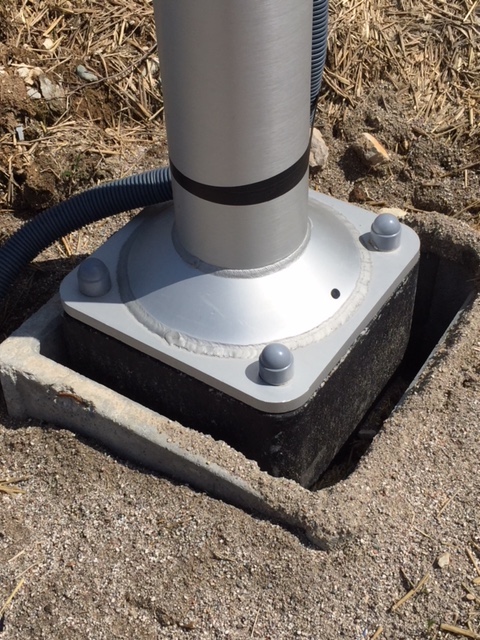 11 meter high aluminium tilting pole with electric box, cross bar, green powdercoat...
concrete base fundament, foot plate
Ground screw fundament is drilled into the ground to secure lighting pole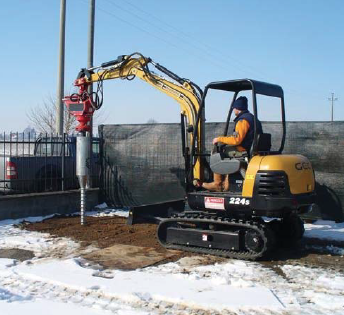 UPS (Uninterrupted Power Supply)
A reliable power supply is critical to the continuous operation of critical appliances and services such as ski lifts, snow canons, and of course lighting. You don't want to ski in the dark suddenly! Employing the Victron Super Cycle Accu Battery solution with controlling software, we can configure the emergency settings according to your requirements.
There are no official guidelines for emergency lighting on illuminated ski slopes, but we can provide you with recommendations on the number of emergency lighting points, the minimum power etc..
Tailor-made solutions
Due to our years of experience in realizing the lighting requirements of many ski resorts, we are able to develop and offer tailor-made solutions with regard to, among others: cable length, location of driver - inside the fixture of within an electric box -, lightning and power line surges, the use of connectors, pole types and fundaments, different colours, fastening materials, etc.